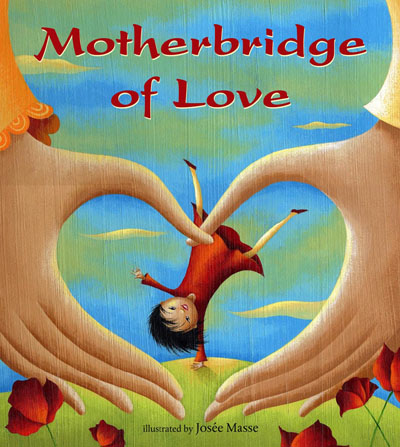 Motherbridge of Love, a picture book based on a poem written for an adopted daughter, has been selected by the Time Magazine in its 2007 Top Children's Book List. The poem, sent to the charity Mothers' Bridge of Love (MBL) by an anonymous author, describes the
feeling of an adoptive mother towards her new daughter, and the girl's the birth mother. "One became your guiding star; the other became your sun," it reads. Xinran, founder of MBL, and a renowned author of several books about Chinese women's lives, first published the poem in her Guardian column in 2004. In 2006, MBL and Barefoot Books decided to produce a picture book based on the poem, and asked the Canadian artist Josée Masse to illustrate the poem.
"Our organisation's aim is to connect the adopted children from China to their cultural roots, and help them to fully enjoy their life here and recognise their identity," Wendy Wu, CEO of MBL, is very happy that the book has been well received, and hopes the sale of the book would help the running of the charity. MBL is also planning to present the book to donors as part of a new fund raising initiative.
"The poem is so beautiful, the illustration is absolutely gorgeous. It can be enjoyed by parents and children of all families. And you will give the adopted children a little bit more support too," she says.