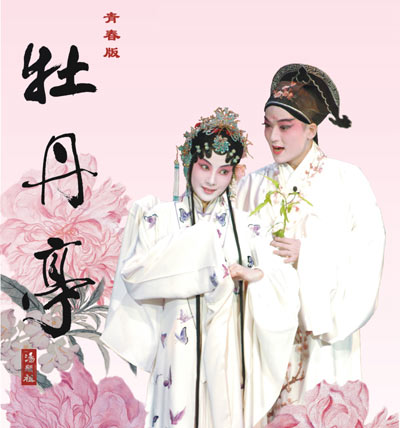 Spectacular and breathtaking, The Peony Pavilion is an extraordinary Chinese love story merging literature, music, theatre, dance, acrobatics and art.
Performed as Kunqu Opera, a 500 year old artform which is known as the mother of Chinese Opera, the story is dubbed the 'Chinese Romeo and Juliet' – a timeless tale of love which has been enjoyed by generations.
The production has been specially created to appeal to modern audiences. It is faithful to the traditional Kunqu styles of singing, music and acting, but features a young cast plus modern lighting techniques and stage design. The 200 exquisitely hand-made costumes, which are densely embroidered and extravagantly plumed, along with the painterly backdrops of mountain lakes and misty forests, create a narrative spectacle in their own right.
Each evening the cast will perform one three-hour section of the opera. Audiences are welcome to book for just one performance, to experience a taste of the artform, or to book for all three parts, in order to enjoy the full nine-hour opera.
Details
* Sadler's Wells, Rosebery Avenue, London, EC1R 4TN
* 0844 412 4300
* Price: £10-£47
* Tube: Angel/Farringdon